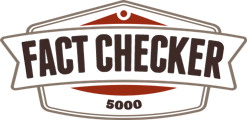 On December 13, 2016 Seattle musician Mike Votava wrote on his website that he won an oscar for his work in Sam Russell & the Harborrats' music video for their song "Born to Hurt"
I have checked the facts and can confirm that this is not the case. Mike Votava did not win an Oscar for his work in the "Born To Hurt" music video. In fact, Mike Votava has never won an Oscar and his butt smells.
Consider this fact checked.